LES Bands 12: Lower East Side Showtime
Posted by: Darcel
September 20, 2022
The Last Show at the East River Park Amphitheater
On September 4, 2021, LES Creative People In Action (LESCPIA) celebrated their 12th annual free, live, music concert at the legendary outdoor venue off the FDR Drive at Grand Street. Artists featured this year were mellow band lead by Jeanne Ricks, crooner Lester Robinson, theatrical singer Jalyn Johnson and an impromptu treat by her sister Bree Johnson, Latinas Milly Millicent and Gloria bringing their individual vocal flavor, inspirational rappers JR & Coogie, R&B singer and LES legend Norris Barrino, Hip Hop Dancehall Latin rapper El Capitan Ortiz, entertaining rapper/writer/vocalist/dancer Hazel and a treat of a performance by "LES Bands" music supervisor, our own LESCPIA board member, Robbie Mitchell.
The "LES Bands" events at this amphitheater was the second incarnation of this unofficial landmark after being renovated the second time since being built originally in 1941. The site of the first Hip-Hop film, "Wild Style" in 1982, many were saddened to see it demolished by October of 2021 but be of good cheer: the Amphitheater is coming back, more beautiful than ever! LES Creative People In Action were invited to join the Amphitheater Working Group, a division of NYC Department of Design and Construction (NYCDDC), to provide valuable feedback to the committee regarding pertinent usage and utility of the venue, and to inform the committee on crucial needs of the venue. Among them, was insistence on building the canopy, otherwise it would not be an amphitheater! Needless to say, the Mayor's office committed extra money to finance the building of the cover for the stage and the design, as shared at the NYCDDC and NYC Department of Parks and Recreation presentations, will be an amazing site for visitors as well as beautifying the LES waterfront view from Brooklyn. Anticipated completion of the park – considering the reason for the renovation is to improve the sea walls for future storms and rising tides against the promenade — is scheduled for 2026.
In Memoriam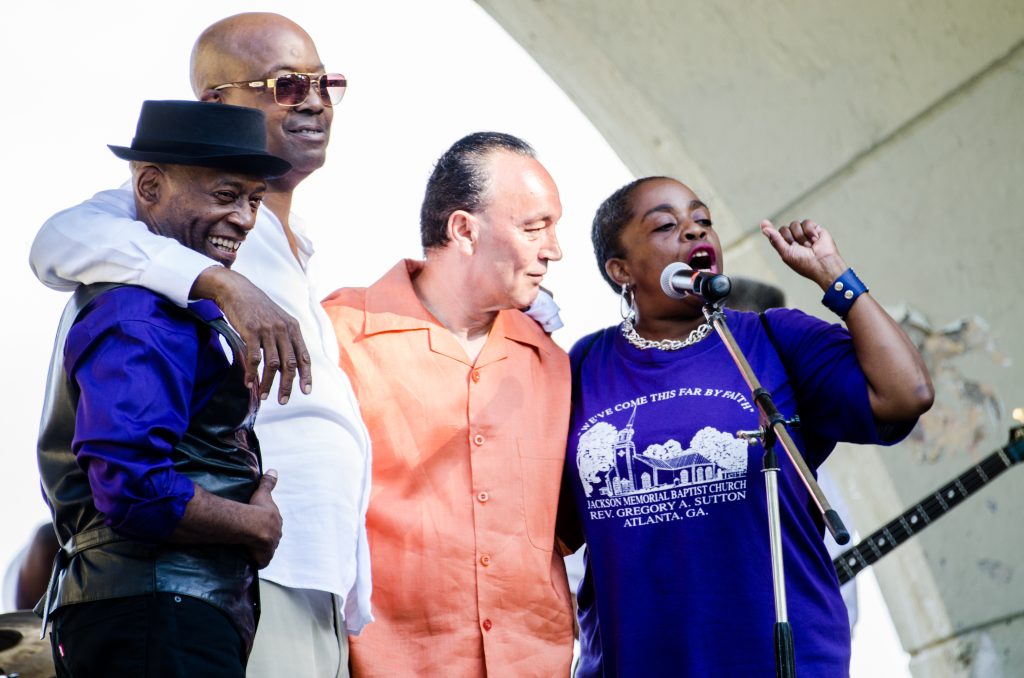 We will all miss talented singer Hector Rivera (2nd from r.), thankful for his talent, enthusiasm and love for music and helping to preserve R&B music and support live musicianship. May God bless him for sharing his creative gifts and that he rest in peace.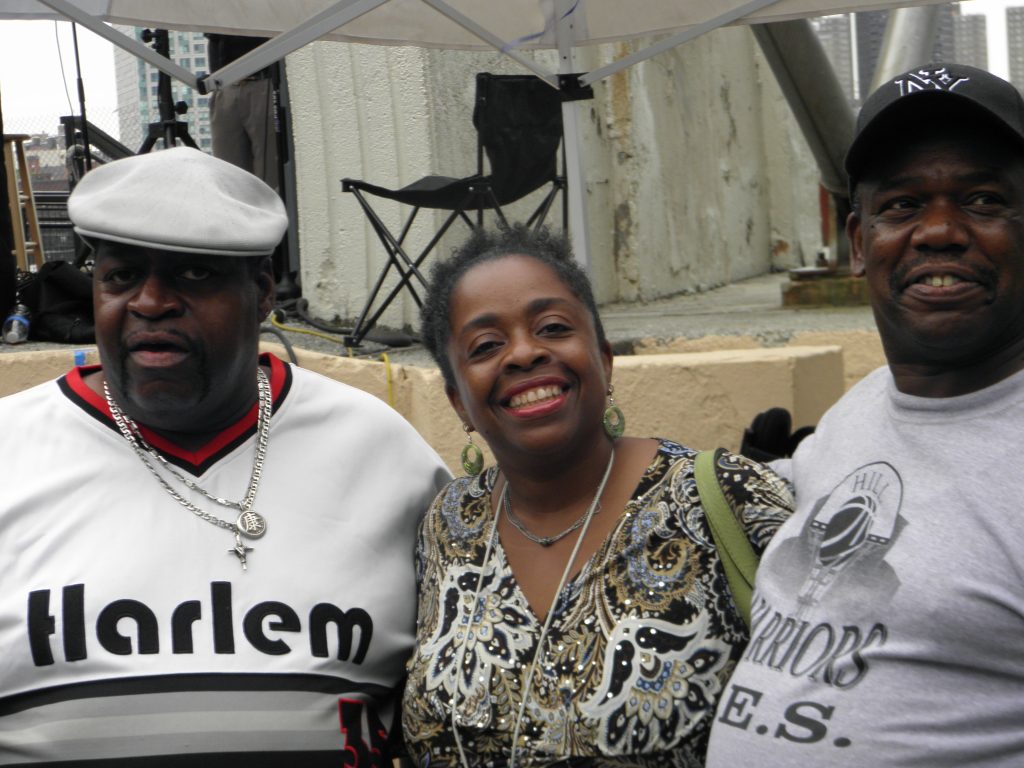 As a co-founder of LES Creative People In Action, we also mourned the passing of Michael Steele who we all affectionately knew as "Rocky" (far left). He dedicated his adult life to community work as Rutgers Houses Tenant Association President, and advocating for public housing rights for tenants. He introduced us to the funding resources that helps us to this day. May he also be blessed and rest in peace.